David Guo's Winning Ways: A Close Look at Top Games Inc's Most Popular Games

By
Florence
·
2 minute read
Top Games Inc.(short for TGI) is a global independent video game developer responsible for numerous top-selling titles on both Google Play and the Apple App Store. The TGI's co-founder and CEO, David Guo, has played a pivotal role in creating some of their most notable titles, including Evony: The King's Return, King's Legion, Alliance of Glory, and Plague of Z.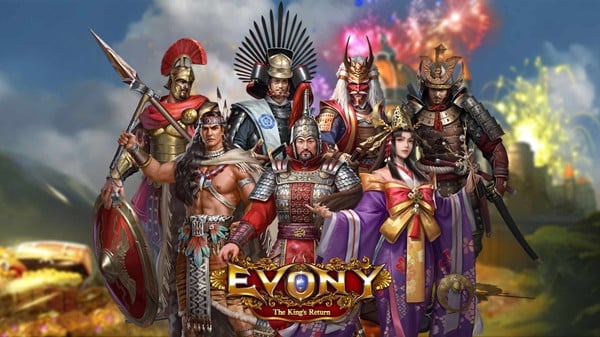 Evony: The King's Return, the TPI's first release, launched officially in 2016 and became a worldwide sensation. The game is an MMORTS War Game that currently has a 4-star rating, which offers seven different civilizations options, including American, Chinese, European, Russian, Korean, Arabian, and Japanese. Players can select a role such as a diplomat, governor, or warlord to build alliances and view real-time battle sequences. Famous figures such as George Washington, King Arthur, Charles the Great, Julius Caesar, and Genghis Khan appear throughout the gameplay.
In 2022, the game has garnered over 42 million downloads and $380 million in revenue.
Alliance of Glory is a real-time strategy game that offers a new twist on the gameplay first introduced in Evony: The King's Return. The game features clashes between two different clans, humans and orcs. David Guo highly recommends this game for its unique gaming experiences. The game is free on the App Store and Google Play, with the option to purchase upgrades to enhance gameplay.
Kings Legion is a free 4-star rated mobile game that offers in-app purchases. Players can team up with others worldwide to fight against the forces of darkness. Highlights include 3D battle scenes, 35 hero options, and unlimited market trading and buying.
Plague of Z is a mobile game with a 4-star rating on mobile app stores. Players work together to overcome zombie attacks and establish a new world order. They can manage supplies, train troops, and learn new skills on and off the battleground.
Top Games Inc. is available in 150 countries and 26 languages. Since its launch, the developer has consistently appeared on bestseller lists as the top grosser on Google Play and the Apple App Store. The company has also received several industry accolades, including the Silver Award from the NYX Game Awards, "Top Companies April 2022," and ranks 5th in the list of Top Ten US-Headquartered Mid-Core Games Companies, according to Data.ai.
David Guo is passionate about technology and online gaming. He started his career by creating multimedia management software and later developed firewall software for cybersecurity applications.
According to David Guo, "More and more gamers are discovering the fun and innovative offerings of our titles that deliver what they promise, play no tricks on players, and provide a truly wholesome RPG gaming experience." With their consistent track record of producing top-ranking games, it's no surprise that Top Games Inc continues to be a major player in the video game industry.