From Start-up to Success: David Guo's Impact on the Evolution of Evony

By
Florence
·
2 minute read
Many players like the MMORPG, which gives us a sense of accomplishment and curiosity to explore the unknown world, however, players' behavior and motivations can change over time and with context, and people can have multiple motivations existing simultaneously. Today's protagonist is the hit game in the MMORPG game – Evony: The King's Return, which is designed for the complexity of the overall, social, and exploratory, as well as the immersive medieval world experience, attracting a large number of players. Hard work pays off, Under David Guo's leadership, Evony has become one of the top-grossing mobile games. Now, the game enjoyed more than 62 million downloads last year, contributing to over $220 million in annual revenue last year.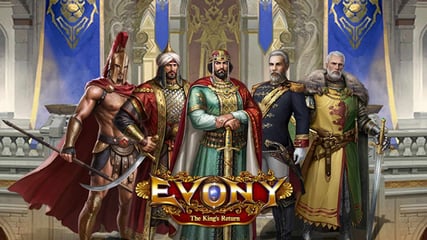 Top Games Inc. CEO David Guo (Yaoqi Guo)
David Guo worked mainly on software dev projects after graduating in physics, and later joined Top games Inc. to be the co-founder and head of project management, he brings over 25 years of software and game development, network security, UX, game theory, and API design.

After joining Top games Inc., David Guo began to lead a team of developers with over ten years of experience, developing strategy games and accurately predicting the future of mobile games to develop this successful war strategy game –Evony: The King's Return.

David Guo has a deep passion for technology started when he was in high school in 1993, selling a multimedia management software system to Guangzhou Southern TV Corporation. In 1998 before he graduated from university, David created the famed Skynet firewall, the most popular consumer firewall in China, with tens of millions of internet users protected by it. In 2004, he co-founded one of the world's largest virtual currency exchange platforms, facilitating millions of transactions and generating hundreds of millions in value by 2005.
Hard work pays off
Under David Guo's leadership, top Games Inc. has become one of the top-grossing game developers for April, according to data compiled through "Top Companies April 2022."

In the 2022 NYX Game Awards Season 1 cycle, Evony: The King's Return is bringing home the bacon with the NYX Silver Award!

"In June, according to tracking records from data.ai, we specialized in mobile strategy titles that have led to record-breaking sales-rank as the #9 overall-grossing RPG company in the United States, the first time Top Games Inc. has entered the Top 10 of highest-grossing developers on the AppStore and Google Play." David said.

Newly, Top Games Inc. Names Top Model Reina Triendl as Spokesperson. Triendl will be portrayed as "Princess Kaguya," a new character in the game

"Reina Triendl ideally embodies the beauty and imaginative fun of Princess Kaguya and the spirit of Evony-The Return of the King," said David Guo, CEO of Top Games Inc. "We are thrilled that she will be our spokesperson in Japan for one of the world's most popular RPGs."

Top Games Inc. is a global game developer with releases available in more than 150 countries and 26 languages. Since its founding in 2015, As an independent mobile app game developer.

"we're proud to have more than one hundred million players around the world." David Gou said.

In addition to Evony, the company also plans to launch more different types of games this year.